Synergy Village is a non-profit association that manages and runs the property in Feldbach, Kanton Zurich. The former traditional farm is a meeting place for local and international visitors. In our beautiful surroundings, visitors can explore the magical grotto with waterfall, idyllic gardens with secluded lounges and the lookout at the top of the property. In Synergy Village we rent out accommodation and function rooms in the traditional farm houses, and organise public events. The property also includes the KREIS-Haus research project – an almost self-sufficient tiny house that is operated as a field lab in collaboration with the Zurich University of Applied Sciences (ZHAW). For the operation and maintenance of the property, we work with international volunteers and our association members. In doing so, we follow our principles of a future-oriented and sustainable way of working and living.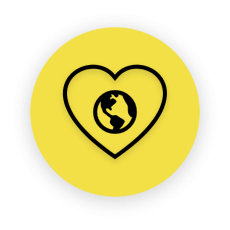 Our helpers and visitors come from all over the world and stay together in Synergy Village. 
Many of our activities are based on the principle of "creating synergies" by creating win-win situations on a non-monetary basis.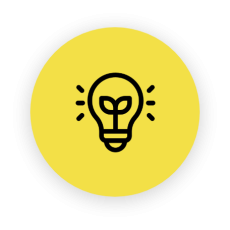 We provide space to try new things, be creative and learn from each other. 
Meet the board members of the Synergy Village Association
Vice-President and Co-Founder
Board member and Site Manager
Job Vacancies
We currently have the following job opportunities:
Team member with hands-on skills:

Link

Service staff for catering at events on hourly contract basis. Contact us for further details.

Chef for catering at events on hourly contract basis. Contact us for further details.

The application process for the European Voluntary Service EVS 2024 will open in November 2023. Stay tuned for more information posted here.
The property of Synergy Village, also called "Bühler-Farm", has been owned by the family Bühler for almost 600 years. The farm was run as a traditional farm for fruit-growing and livestock farming up to the seventies. After traditional farm was closed, the property was run by an alternative-minded community of family members and friends. After the community was fell apart around the year 2000, the property was poorly maintained and was more and more neglected for many years. Finally, the two siblings Devi and Ezra Bühler, the youngest generation of the Bühler family, could take over the property in 2014 and bring back new life to the place. In the first years of Synergy Village, Devi and Ezra invested their energy and heart into the restoration of the property, supported by numerous helpers. They renovated the buildings, took care of the gardens and built up the guesthouse and event location. Since 2019, the property is collaboratively managed by the Synergy Village Association. Up until today, the traditional buildings and artworks on the property are testimony of the long family history.
Become part of Synergy Village. You can join us as a volunteer or as a member of our association. Contact us for more information.
Please reach out to us, we don't bite